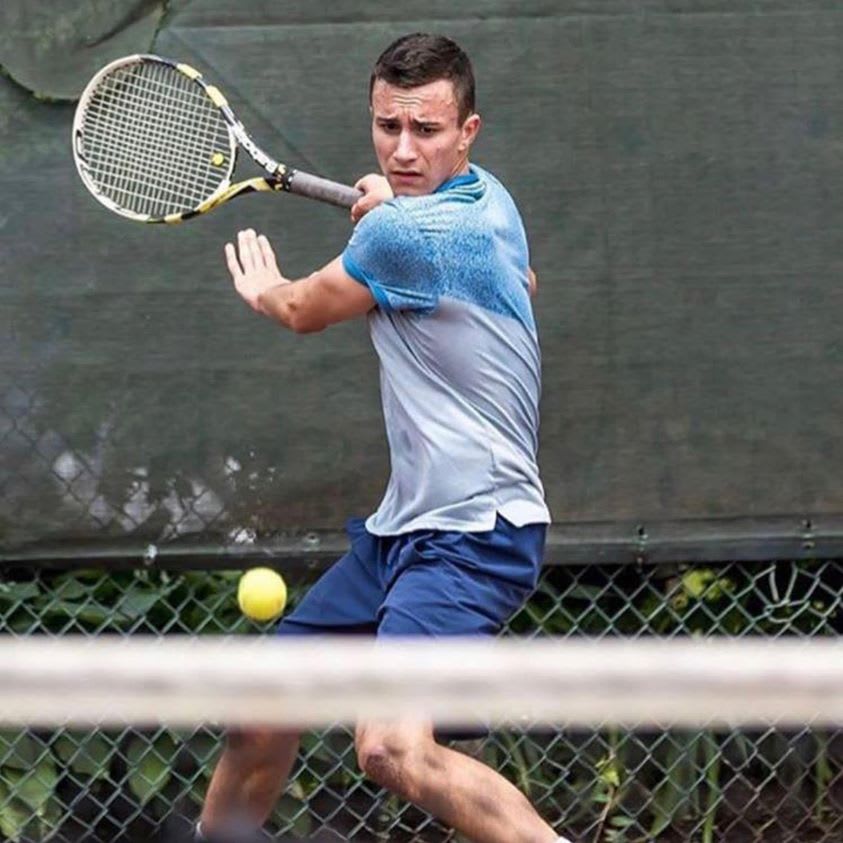 TenniswithTyler has evolved as a result of his passion for the game combined with the drive to succeed as an entrepreneur. In 2016, he came from humble beginnings with just two clients. Tennis with Tyler now serves multiple clients across the Philadelphia Area.
As a former Division One tennis player at Saint Joseph's University Tyler understands what it takes to maximize your potential as a tennis player. He attained the number one ranking in Philadelphia for many years and can translate that hard work onto the tennis court through instruction. Tennis with
Tyler capitalizes on the competitive nature while still maintaining a fun atmosphere. We strive to have clients exceed expectations not just on the court but off the court as well. Tyler's professional experience includes:
Tennis Director — Club La Maison
Tennis Pro — Llanarch Country Club
Tennis Pro — Green Valley Country Club
Tennis Pro — Healthplex
Tyler teaches all ages and levels ranging from beginner to high-performance players. No matter what your goal is in tennis, he can help you reach it!
"Swing Freely and Have Fun!